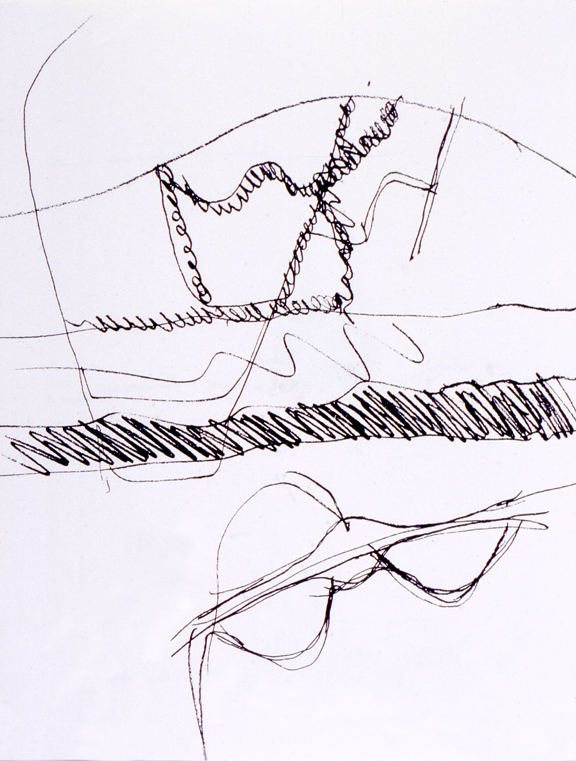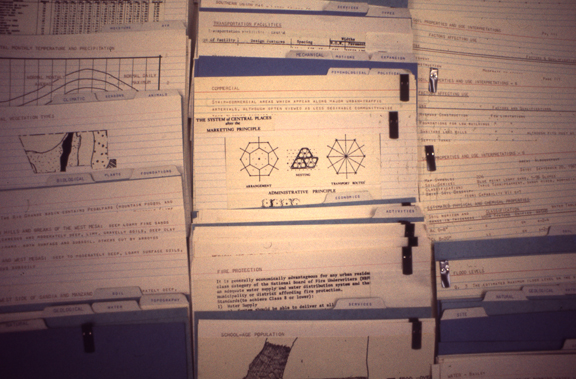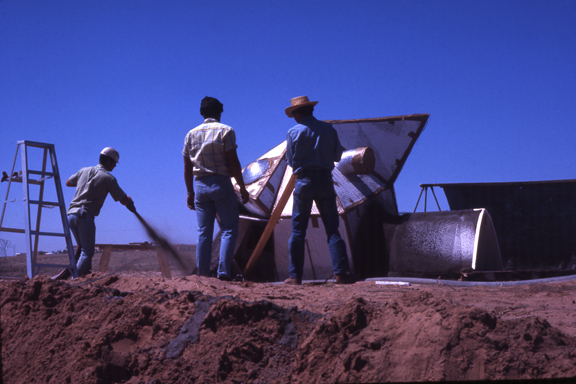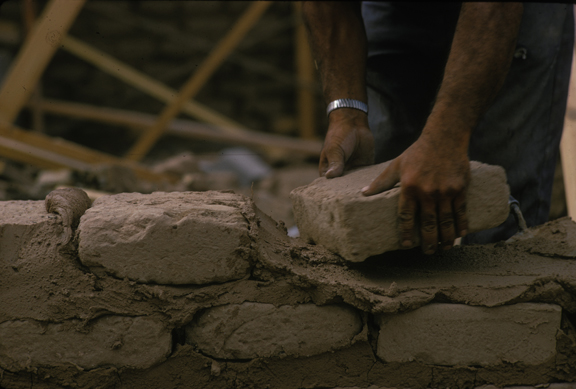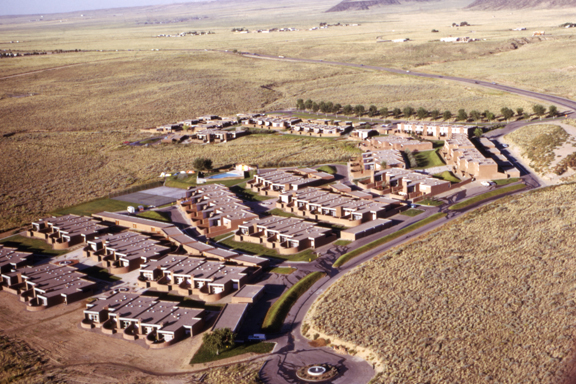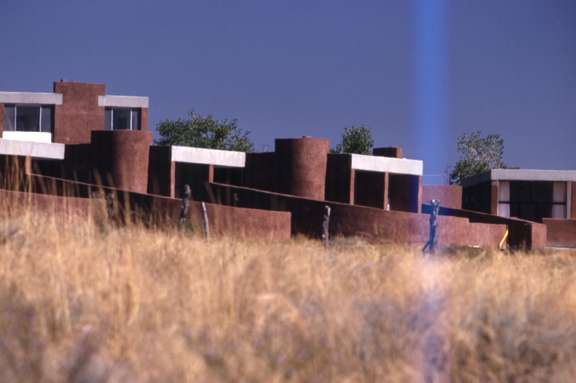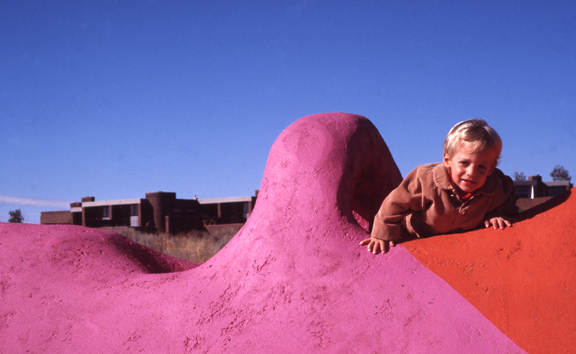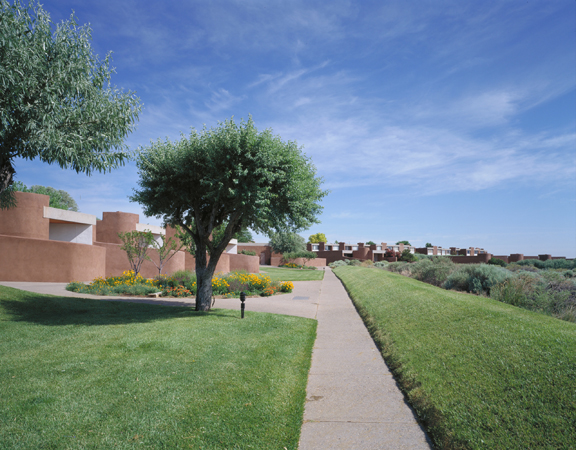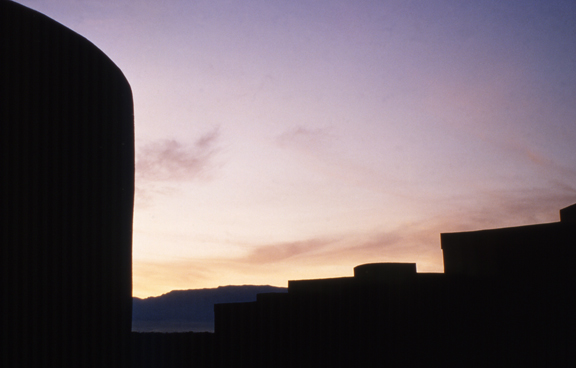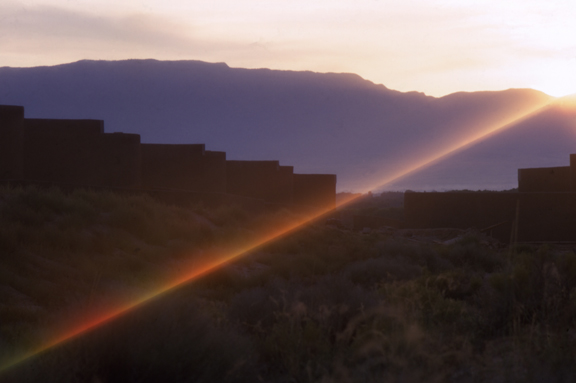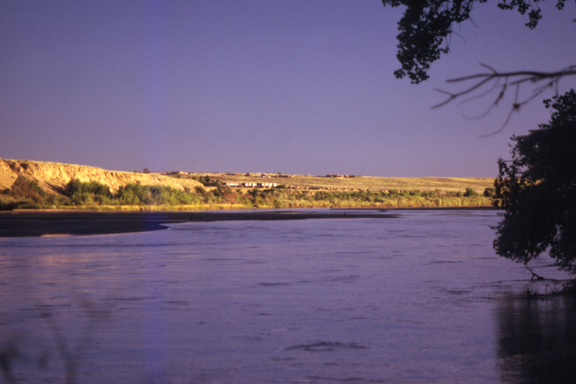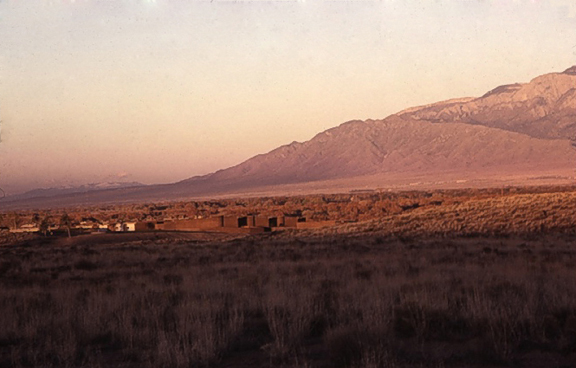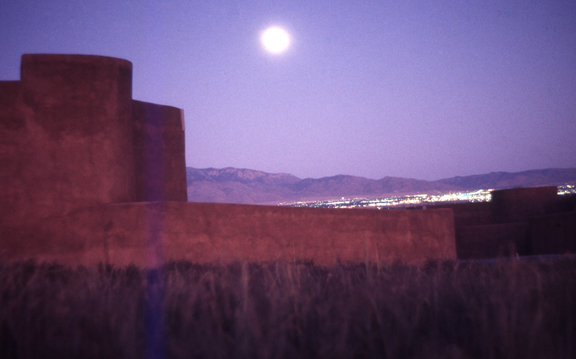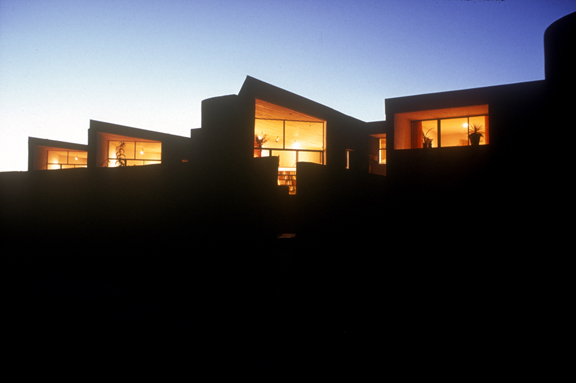 La Luz
Albuquerque, NM
1967

On a semi-arid mesa above the west side of the Rio Grande bosque, a close-knit community of townhouses creates intimate private realms while conserving open areas for common recreation. An indoor-outdoor life within each unit is made possible by responding to the spectacular views and natural conditions.
The concept of the community within which the townhouses are sited involves a basic attitude toward the land - an urban environment and open natural areas can and should coexist, especially in New Mexico. Existing natural patterns should be recognized and reinforced. These factors suggested a concentration of development on the high ground of the site. The massed townhouses recognize particular landscape and view nuances and generate a man-made landscape "event".
Building forms and materials that provide protection from a widely varying climate were employed. Glass is recessed beneath concrete facias. The massive adobe walls serve as heat reservoirs and form acoustical barriers. Some adobe walls are stuccoed white to bound light into a patio or room. High adobe walls protect outdoor yard areas from wind and provide privacy between units. All exterior walls are earth-colored, stuccoed adobe with sand-blasted concrete lintels spanning openings. Horizontal roof framing is wood joist. Living area ceilings are gapped white fir planks or dry wall. Flooring is of earth-colored brick.
The earth-bound housed face either private cul-de-sac streets or pedestrian courts. Glass walls aim east at mountain and city views. The west sides of the units offer a predominantly blank wall to the impact of the afternoon sun and are closed to the dust-laden spring winds. The patios offer shelter from winter winds, yet act as receptors for trapping solar radiation. Following the existing contours, the units step longitudinally down the hillside. This stepped form fosters connections with the adjacent river landscape and the distant peaks.